Monday, 20 May 2013
by admin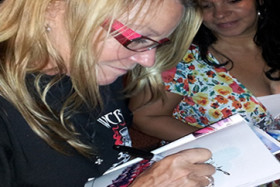 Celebrity Product Endorsement- Jo Coddington is available to sponsor your product, service, or event.  Make arrangements to "Book Personal Appearances" make certain that you schedule her "Live appearances" well in advance so we can do our "advance work, selectivity, and proper due diligence."  Call 408-724-6550 ask for Joey.
Friday, 08 February 2013
by admin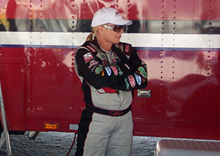 Motorsports Spokesman / Celebrity Product Endorsement Check out listings of hot rod shows across the country follow my adventures, car-builds, and personal appearances.
Tagged under:
american hotrod
,
car girls
,
celebrity product endorsement
,
coddington
,
endorsements
,
female drivers
,
female race car drivers
,
franchise
,
hot rods
,
marketability
,
muscle car restoration
,
muscle cars
,
nascar
,
public appearances
,
race driver
,
racing car
,
racing news
,
spokesman
,
television
,
united states
,
vintage muscle
,
women sports
,
women today
Wisconsin Hotrod Radio