JO CODDINGTON
As comfortable dressed stylishly while speaking in front of a standing room only crowd as she is sliding out from under a Hot Rod in her greasy oil stained coveralls, Jo Coddington is continuing to make her own mark in the male dominated world of motorsports.
"I was napping on a creeper as a kid!", she recounts. Her father and other family members had been in the automotive business world all her life. She raced go-karts and, with the aid of two large pillows, could drive the family's '53 Chevy between home and the shop at a precocious 12 years of age.  For over 10 years she raced sand-rails in hillclimbs and other events, where her combination of skill and light weight make her quick and a real crowd pleaser.  Jo's enthusiasm for all things motorized has taken her down a wonderful path in the Hot Rod industry and landed her as an unlikely expert in the field.
Born in the Midwest but raised in Arizona, Jo accumulated business skills at every turn in her life, from being her father's go-fer and parts runner to observing how a business operates. She took business and investment classes at Arizona State University. For fifteen years, she worked for the Rams Corporation, an investment-advisory business run by Ed Lovellette, whose mentorship she credits for much of her business savvy.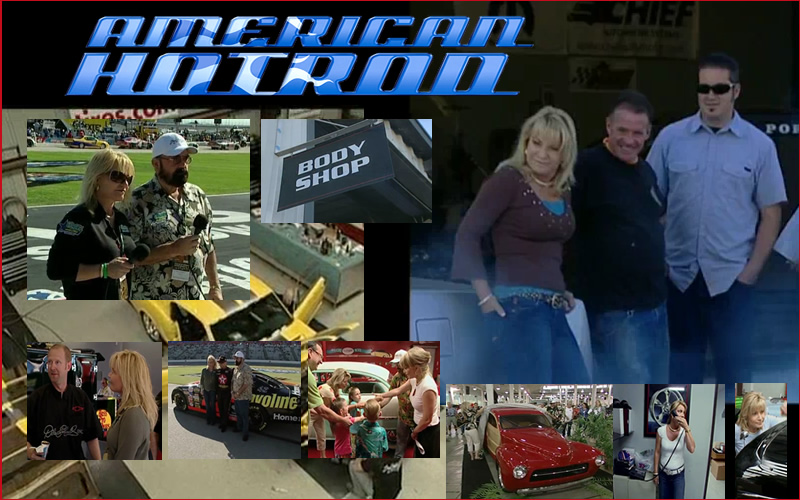 Around her late husband, Boyd Coddington's complex, she handled so many duties her business card should have weighed five pounds. She dealt with the crew in the Garage, the Collectibles store, merchandising, licensing, contracts, car-build proposals, and many more duties that were addressed under her title as General Manager. It was said that she could be no-compromise tough with employees, yet she fully credits them with the success of the operation. One employee summed it up when she said, "Jo is no stranger to hard work, nothing in her day is either too simple to be beneath her or too difficult for her to tackle."
Looking back on her time with Boyd, Jo is quick to admit that while she was an integral part of the operational success of the business, the knowledge and education she gleaned off of Boyd really fine-tuned her understanding and accomplishments in the Hot Rod industry. She learned so much from the King of Hot Rod design that it fills her head almost as much as his memory warms her heart. It was an amazing time in her life.
Moving forward, Jo continues to wear many hats. First and foremost she is dedicated to being the keeper of Boyd's Legacy. She travels the country on Boyd's behalf for speaking engagements and such events as being inducted into one of the many Hot Rod Halls of Fame. She continuously, yet selectively, finds opportunities to keep Boyd's Brand alive.  
Her entrepreneurial spirit has Jo moving in many exciting directions. One that she is perhaps most passionate about is her design work. Working with Boyd, she always had a voice and influence in design. Now, working on her own designs she finds Boyd's voice and influence to be at the heart of her work which in turn helps keep Boyd's legacy alive. It is another perfect marriage.
Making her own way in the industry, Jo's integrity and understanding as a businesswoman coupled with her charismatic upbeat personality and philanthropic outlook allows her to be flooded with opportunities that formulate her own brand.
With her own builds, speaking, endorsements and development of new innovations not to mention the many partner opportunities that constantly present themselves, Jo Coddington is on the mark and making her mark on the Hot Rod and Automotive industries.
TELEVISION

MAGAZINES