Motorsports Spokesman / Celebrity Product Endorsement
Check out listings of hot rod shows across the country follow my adventures, car-builds, and personal appearances.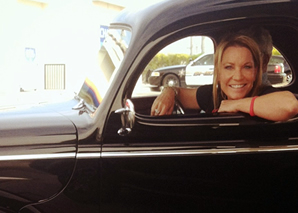 Read more +
Motorsports Spokesman
Being the "First Class" race car driver she is, Jo knows her way around any car. She is also as comfortable in front of a camera as she is behind the wheel of any Hot Rod. She is notably always camera ready, and speaks in a clear, auto knowledgeable, voice. She has been referred to as "The Perfect Motorsports Spokesperson" for your Product, Service, or Event.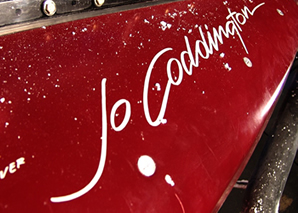 Read more +
Product Endorsement
To maintain our spotless reputation, we only endorse products, services and events with brands represented by persons that we have first-hand knowledge of. We want to continue our perfect reputation that is why we will continue to only represent the "best in class." We only endorse products or service providers with whom we are totally familiar.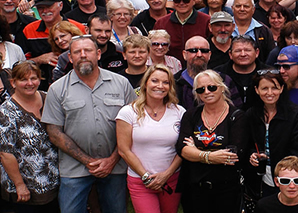 Read more +
Public Appearances
Schedule a date with Jo. She is available on a limited basis only for certain personal appearances. Schedule your "Live Appearances" with Jo well in advance as her dance card seems to fill up as fast as she drives. Make your reservations to have Jo as your guest (contact early to avoid scheduling conflicts.)
FOLLOW JO ON INSTAGRAM
MOTORSPORTS NEWS & EVENTS
VIEW ALL -
05 January 2017 by admin, in Events,Latest posts

Hook Up with One of the Biggest and Best Car Shows/Swap Meets in America! The Io...

READ MORE +

10 December 2016 by admin, in Latest posts,Lifestyle

Available for purchase for $10,000 or get yours free with your next purchase of ...

READ MORE +

04 December 2016 by admin, in Events,Latest posts

Friday– out at Pete's Workshop- 12 pm- 4 pm Registration-6:15 pm- 7:30 pm ...

READ MORE +

Dougie
It was great to have you in our home town and thanks to Scott at Quaker Steak and Bob and Arlow at Wisconsin Hot Rod Radio for showing you around our area. It was a real honor to meet you and its always a pleasure to meet a true car chick that has a passion for our hobby and sport ! We all hope you can visit Milwaukee again we would love to have you back Jo. Best wishes at Bonneville this year and God Speed. Blessings, Your Pal Dougie............. :)
TOP